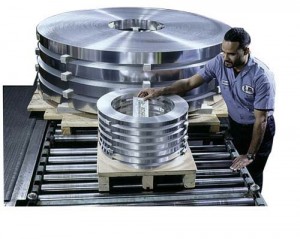 United Aluminum Custom Rolled ® aluminum coil is tailored to meet your most demanding specifications and most challenging forming requirements. For over 100 years, United Aluminum has been the leader in aluminum coil innovation. Let us show you how we can help.
Please use the Request a Quote form to submit your quote request to our customer service team. Your online quote request will be reviewed as quickly as possible, and in most cases a reply can be expected the same day. We look forward to discussing with you how Custom Rolled® Aluminum Coil can increase your yield and make your production more profitable.
If you would like to speak with us for technical assistance, please call us at 800-243-2515 or contact us here.