Manufacturing Custom Rolled ® Aluminum Coil since 1915.
"Ship on time; ship the quality of goods agreed upon; make every transaction merit a repeat order. This is the spirit that pervades our organization. Whether you order a pound or a carload, you are entitled to service, the quickest possible shipment and above all – UNITED QUALITY."
We wrote these words in 1919, and remain true to this philosophy. Our passion for customer satisfaction led us to become the first general purpose aluminum rolling mill in North America to receive ISO 9002 registration.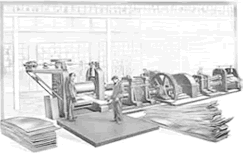 United Aluminum's rolling mills in 1919.
United Aluminum began as a scrap and smelting company in 1891 and started rolling aluminum in 1915, making it the second oldest aluminum roller in America today.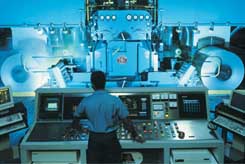 Today…
United Aluminum's state-of-the art Sendzimir rolling mills deliver the closest, most uniform gauge control to ensure that your production runs are smooth and profitable.